Professional Security and Protection Services with Individual Approach
Unbreakable Security Associates is a security control company headquartered in Stevensville offering full-range security and protection services throughout Maryland and the surrounding DMV area.
Our goal is to provide high-quality assistance and managed security services from the best well-trained professionals with years of experience in physical and information security.
We strive to develop an individual approach that considers all possible risks, ways to neutralize them and eliminate potential threats for each client.
Unbreakable Security Associates covers all the needs of small businesses and large corporations, individuals and legal entities, government establishments, and institutions
The Three Pillars of Unbreakable Security Associates
Unbreakable Security Associates is ready to become a reliable managed security services provider for every client, offering many benefits:  
Our security guard company provides a full range of security services based on physical, technical, and combined protection methods.
We guarantee an individual and honest approach to everyone, providing adaptive security at any time.
The managed security services provider is always in touch and ready to respond to changes and the client's needs immediately.
Our security guards can protect objects of any type and complexity.
We are actively introducing the latest security technologies and effective developments of law enforcement agencies.
Unbreakable Security Associates offers high-quality security guard services for everyone – we do not divide people by political, national, religious, linguistic, or ethnic background.
We are socially responsible and contribute to the rule of law in the United States.
Our activities are aimed at ensuring security, taking into account all kinds of potential risks and threats. That is why the Unbreakable Security Associates pays special attention to situation analysis, risk assessment, and expert consultations to raise citizens' awareness of the need to comply with security regulations.
We work with individuals, business representatives, politicians, and government agencies. Our security guard services range is wide and varied, supporting an individualized approach to selecting options and creating unique service cases adapted to personal needs.
The leading position of our security guard company in Maryland is the result of long and painstaking work, our skills, knowledge, and experience that Unbreakable Security Associates is ready to share with each client. 
Unique Opportunities to Neutralize Threats & Risks
Unbreakable Security Associates understands that today's world is a complex structure with ever-changing rules, trends, and interactions. Which is why we strive to ensure the continued relevance of the security and protection services we offer by regularly improving and updating our risk mitigation techniques.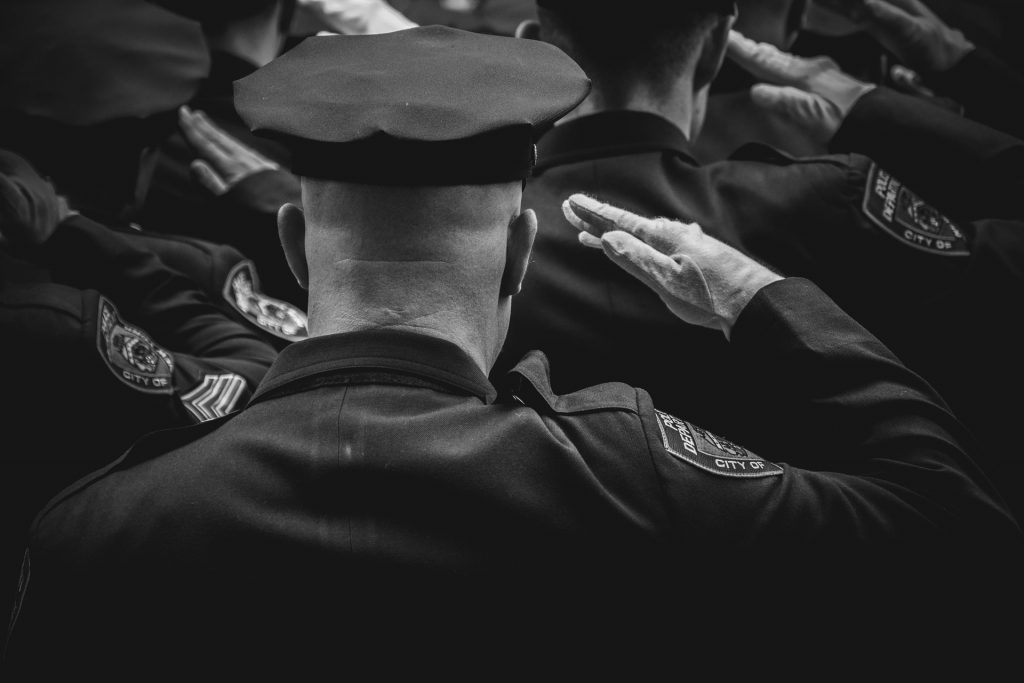 Our physical security representatives are certified, have excellent physical fitness, and can assess the impact of potential risks and threats in time to minimize the consequences for the client. We also pay special attention to partners' privacy and personal comfort, offering flexible configuration, selection, and security and protection services management.
It is noteworthy that our security company representatives do an excellent job of solving problems locally and developing long-term projects for large corporate clients.
All this is possible thanks to the competent organization and well-coordinated work of the operational security center, which allows us to control and manage the resources used (specialists, specialized equipment, and vehicles) to ensure uninterrupted communication with them and their fantastic performance.
Vision and Priorities of
Unbreakable Security Associates
Developing, delivering, and supporting the best-personalized security solutions are at the heart of Unbreakable Security Associates and the requirements for our representatives. By offering professional security and protection services, we strive to ensure their premium quality at all stages of cooperation:
Comfort and customer care are critical when interacting directly with the security control staff. Thus, physical protection must be adequate but not intrusive. Accompanying & escorting officials and VIP clients should give them a sense of control over the situation but not distract from solving personal problems and private tasks. Communication ways, warning of potential threats, and concern for reputation must be informative and prompt, as well as brief and effective.


A personalized approach to developing customized solutions should consider customers' unique needs and wishes, the specifics of their business, lifestyle, environment, etc. In this case, any data is vital, along with professional analysts who can quickly identify problem points, process large amounts of intelligence and adjust the defense strategy following what is happening.


Caring for Unbreakable Security Associates representatives and providing them with a comfortable environment is part of our internal policy to ensure our clients' first-class quality of security and protection services.


Legality and compliance with the current US legislative policy are essential for maintaining clients' reputations and minimizing the possible consequences of negative scenarios. Unbreakable Security Associates provides security and protection services in strict compliance with legal regulations and established security regulations of client businesses.
Unbreakable Security Associates believes that timely identification and elimination of potential threats is a more practical and cost-effective solution that can not only save customers from possible loss of resources but sometimes their lives.