UNBREAKABLE SECURITY ASSOCIATES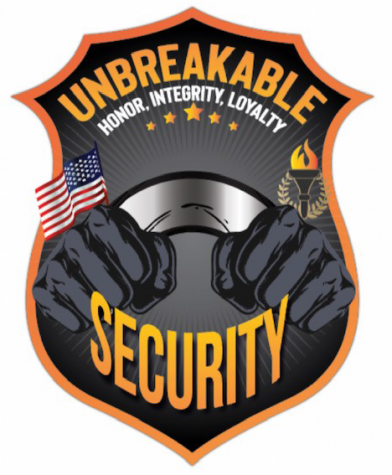 Trust Your Protection to Unbreakable Security Associates
Unbreakable Security Associates is one of the leading security management companies in the DMV area, offering a wide range of security services to protect property, businesses and people using the latest technologies and innovative surveillance methods.
Our team consists exclusively of highly qualified certified personnel, which allows us to provide our clients with not only premium quality physical security but also competent consulting and risk assessment, followed by the development of cost-effective security solutions. The CEO is a 31 year police Commander for a Major local police department who transitioned into the security industry 5 years ago. The President of Unbreakable Security Associates was a NYC detective for 22 years.
The personnel of our security service company regularly undergo training and improve their qualifications. Tasks of any level are solvable and achievable for us.
We Provide Comprehensive Security Services by Well-Trained Experts
Ensuring 100% security is the primary goal of Unbreakable Security Associates, which we strive to achieve by providing clients with the broadest range of protection services.
Choose the appropriate option yourself or consult with our security experts to determine the ideal service case that includes several complementary security service company capabilities.
Commercial Security
Financial Institutions
Concierge
Off-Duty Police Officers
Residential Security
Special Events
Fire Watch
Mobile Patrol
Retail Security
Worship House Security
Emergency Security
Private Investigations
  Contact Us to Get Security Management:
You will receive a call back within one-hour of contacting us. Please fill in our contact form so we can provide you with a complete secure coverage for your needs. Unbreakable Security Associates will provide you with security service experts to get the result desired.
---
CALL US: 240-286-2908
EMAIL: contact@unbreakablesecurityinfo.com
CEO:
Thomas Hart: thomas.hart@unbreakablesecurityinfo.com 
COO:
Robert DePaolis: robert.depaolis@unbreakablesecurityinfo.com
---
Not sure what service is best for you?
Contact us today for Security Management Consulting!
Consulting services from Unbreakable Security Associates provide a comprehensive, objective assessment of risks and threats, followed by developing personalized protection strategies.
We offer both independent identifications of capacity gaps with detailed recommendations for improving individual risk profiles and training your staff to improve safety in general.
The experts of the security service company will carefully study the features of your niche, vulnerabilities, and possible threats. Afterwards, we will develop a plan for the implementation of competent security management.
Your Safety is Main Focus of Unbreakable Security Associates
Unbreakable Security Associates was started to fill various needs in Maryland and surrounding DMV area. We offer an extended range of security services to neutralize threats and risks to you, your family, employees, property, and business.
Unbreakable Security Associates was started to fill various needs in Maryland and surrounding DMV area. We offer an extended range of security services to neutralize threats and risks to you, your family, employees, property, and business.
The assistance of a security service company is a practical and cost-effective solution that provides mutually beneficial cooperation both for a short period and long-term collaboration on a contract basis.
Here are a few more benefits of choosing Unbreakable Security Associates available to every client:
Fully covered
Unbreakable Security Associates provides premium security services to every client, regardless of niche and type of object protected. It doesn't matter if you need personal protection, protection of clients, personnel, or property – our security management can cover all needs.
24/7 response
Property security and personal protection services are available to customers around the clock, including on weekends and holidays. Moreover, you get access to instant notifications about possible risks and professional advice on preventing them.
100% competence
Qualified and well-trained, our security management company staff provides a professional assessment of the potential risks and necessary protection. We offer a personalized approach to each client, considering their unique needs.
Flexible customization
Unbreakable Security Associates respect and understand all customer requirements and wishes, providing both the delegation of security management responsibilities to our security service company in full and the possibility of hands-on management.
Qualified Protection Services from Security Service Company
Unbreakable Security Associates is a premium security management company offering a wide range of physical protection and innovative surveillance equipment. Our company covers all of Maryland, providing reliable protection for any facility.
Delegate security management of any complexity to Unbreakable Security Associates. We will provide you with high-quality security management to ensure your personal security and protect your home and business, commercial and residential facilities.